The Crossbow

Chapter XXIV

The Construction of the Crossbow (Continued)

The Groove for the Bolt
In this groove the bolt is laid when the crossbow is ready for discharging.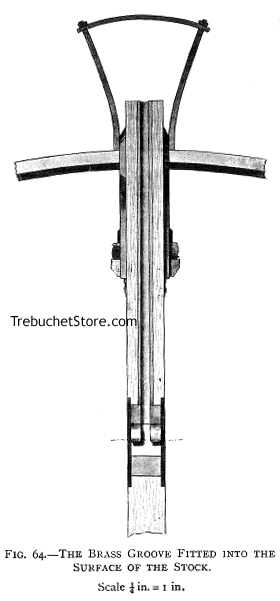 Fig. 64 .- The Brass Groove Fitted Into The Surface of the Stock Scale 1/4 in. =1 in.
The groove (13 1/4 in. long, 3/32 in deep in its hollow) may be of brass. It reaches from the fore-end of the stock of the crossbow to the metal socket which holds the revolving nut, fig. 64.
The short (3/4 in.) length of that part of the metal socket which is in front of the nut, is recessed to correspond with the long separate grooved piece which comes up to it, fig. 64.
The groove should be neatly and tightly morticed in flush with the surface of the stock, fig. 65. It should have two or three thin pins to secure it from slipping forward, and will have to be as smooth as glass and as true as a gun-barrel from end to end.