Chapter LI

Catapult History
Introductory Notes on the Siege Engines Used in Ancient
and Medieval Times for Discharging Great Stones and Arrows
In connection with the history of the crossbow - or as some old writers term it, the manubalista - it will be of interest to describe among other engines the balista, the original weapon from which the crossbow is said to have been adapted.
The ancient balista resembled the crossbow in its general construction, though the former - which was employed for propelling huge darts against the defenders or besiegers of a fortified castle or town - was of immensely greater size.1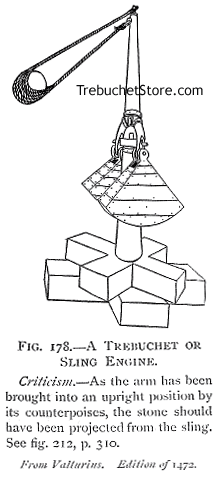 Fig. 178. - The Trebuchet or Sling Engine.
Criticism. - As the Arm has been brought into an upright position by its counterpoises, the stone should have been projected from the sling. See fig. 212, p. 310.
The three projectile engines used in ancient and medieval sieges, were the Balista, the Catapult and the Trebuchet. The first named discharged great arrows and the other two cast pieces of rock and heavy balls of stone.
The balista and the catapult date from time immemorial but the trebuchet was an early mediaeval invention. All three engines were employed for many years after the first appearance of cannon in warfare.
The catapult was sometimes known as Onager. It was also called a Mangonel. The word 'scorpion' refers I consider to the balista. In his history of the catapult Procopius tells us that the catapult was termed 'onager' or 'wild ass' because it was likened to this animal, which when harried by dogs kept them off by scattering stones with its hind feet.
1 The balista had not, however, a bow in one piece like a crossbow. It had two arms joined by a bowstring, each arm working independently between twisted cords. See Chapter LVII.
The Crossbow > Chapter 51 > Introductory Notes > Siege Engines > p.249