chapter xxxiv

the seventeenth century stonebow, with a thicker
steel bow which was bent by a lever fixed in its
stock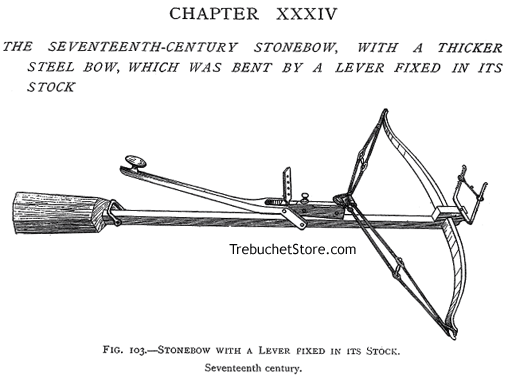 fig. 103. - stonebow with a lever fixed in its stock.
in the first half of the seventeenth century, the stonebow was fitted with a lever to bend its bow and stretch its bowstring. this was a most useful addition and one that allowed of a considerably more powerful bow than had previously been possible.
a stonebow of this kind was, of course, capable of throwing a pebble with much more force than was attainable from a bow, as described in the last chapter, which was bent by the unaided hand.
the general mechanism of the improved stonebow of the end of the seventeenth century (fig. 104, next page), was the same as that of its successor the modern bullet crossbow of the nineteenth century, chapter xxxvii. even its sights, lock, lever, bow-string and other parts were