The Crossbow
except that in this crossbow there is a slight groove near the catch of the lock, to assist in keeping it in position.
The groove is here necessary, as this form of catch for holding the bowstring has no claws (as had the old revolving nut) between which the butt of the bolt can be placed to secure it from falling sideways off the crossbow.
The bolt was held from slipping forward (when the crossbow was directed downwards) by the piece of curved horn shown in fig. 105, p. 165.
This piece of horn acted as a spring that pressed lightly on the butt-end of the bolt, when the latter was laid on the stock after the bow was bent. See also fig. 109, p. 170, and notes thereon.1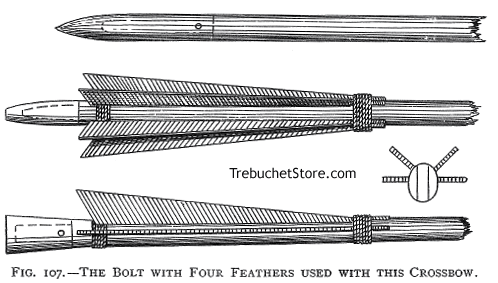 Fig 107. - The Bolt with Four Feathers Used with this Crossbow.
Length 12 in.; diameter of shaft 3/8 in.; height of butt-end 1/2 in. The butt is sheathed with brass. The head of the bolt is made of steel.
1 When aiming his weapon, the crossbowman grasped its butt-end with the fingers of his right hand ; the first finger pulling the trigger. He placed his thumb in the small oval recess to be seen on the surface of the stock (fig. 106), to assist him to hold his crossbow firmly, and in a level position.