The Bullet Shooting Crossbow
perforce unstrung when laid aside, otherwise it would soon lose its elasticity, and hence its power.
The steel bow of a crossbow was, however, invariably forged with a curved outline. This natural bend prevented the bow from taking a set' when it was additionally bent to fit its bow-string, even though the strain thus entailed on it was a permanent one.
Without the mechanical assistance of a bastard string it would be impossible to bend a fairly powerful steel bow enough to put on its bow-string, if the latter is to fit as tight as it should do.
As the bowstring of a crossbow has so short a draw, it requires to start from a state of considerable tension when pulled back by its lever.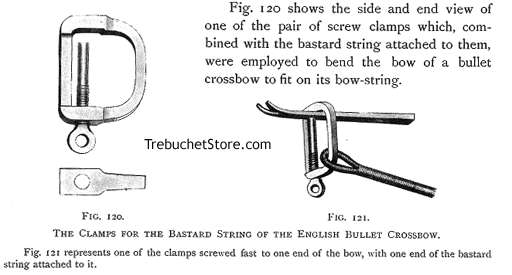 Fig. 120. and 121. - The Clamps for the Bastard String of the English Crossbow
Fig. 121 represents one of the clamps screwed fast to one end of the bow, with one end of the bastard string attached to it.
Fig. 120 shows the side and end view of one of the pair of screw clamps which, combined with the bastard string attached to them, were employed to bend the bow of a bullet crossbow to fit on its bow-string.
The bastard string, formed of a skein (about 3/8 in. thick) of strong packthread (twisted cord is useless for the purpose, as it stretches under pressure), is wrapped with whip-cord at its ends and centre to keep its strands together. The bastard string should stretch from one clamp to the other when these are fixed to the bow, fig. 119, opposite page.
To bend the bow, preparatory to putting on or taking off the bowstring, the centre of the bastard string is hitched by hand over the catch of the lock of the crossbow, the lever being hinged forward out of the stock for this purpose, as shown in fig. 122, next page.
The lever is then pulled back till the bow is sufficiently bent to allow