The Bullet Shooting Crossbow
true and solid at the part where they are jointly hitched over the catch of the lock.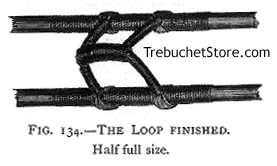 Fig. 134. - The Loop Finished. Half full size.
Between the four ends of the loop, where these surround the bow string, and for an inch on each side of them, wrap the bow-string with fine waxed whip-cord.
Fig. 134 shows the loops or loop as it now is, finished, together with the wrapping of whip-cord along the bow-string.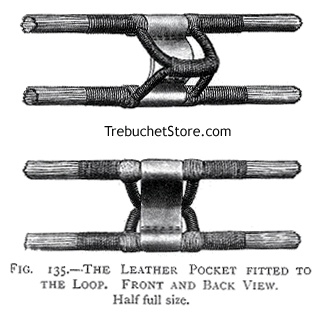 Fig. 135. - The Leather Pocket Fitted to the Loop. Front and Back View. Half full size.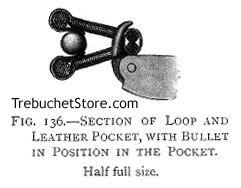 Fig. 136. - Section of Loop and Leather Pocket, with Bullet in Position in the Pocket. Half full size.

Fig. 137. - The Bow String as It should Appear when Finished, Front View.
(7) Sew a strip of leather (3/4 in. wide and 3 in. long), between the four ends of the loop, the ends of the piece of leather to be turned back and sewn round each half of the bow-string. This strip of leather should be a little loose when fixed, so that it may partly enfold the 1/2 oz. bullet which the crossbow discharges and thus prevent it from falling out of its pocket, figs. 135, 136.
The bullet is placed in this pocket after the loop of the bow-string has been hitched by hand over the catch of the lock, preparatory to applying the stringing lever to bend the bow, fig. 116, p. 180, and fig. 136.
When the loop behind the pocket is hitched over the catch of the lock, the slight strain caused thereby brings the halves of the bowstring at its centre somewhat together, with the result that the leather pocket grasps the bullet and holds it securely, as shown in fig. 136.