Chapter XL

The Bullet Shooting Crossbow - English (Concluded)

The Lock and Sights
In a bullet crossbow, the lock and its casing are hinged to the metal lever (5/16 in. thick), which bends the steel bow, fig. 122, p. 186.
The working parts of the lock consist of a tumbler, sear, lock-trigger and spring. They are fitted between two steel side-plates, each about 1/8 in. thick. These side-plates form the casing of the lock.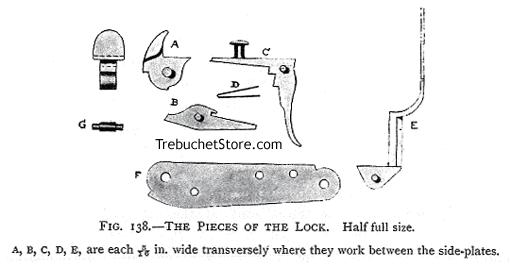 Fig. 138 - The Pieces of the Lock. Half full size.
A, B, C, D, E, are each 5/16 in. wide transversely where they work between the side-plates.
A. The tumbler, front and side view; its hook-shaped upper part forms the
catch which holds the bow-string.
B. The sear.
C. The lock-trigger.
D. The lock-spring.
E. The peep-sight.
F. One of the side-plates.
G. One of the step-ended rivets that hold the side-plates together and on which the pieces of the lock are hinged.