The Crossbow

Chapter XLIII

Belgian Target Crossbow (Continued)

The Lock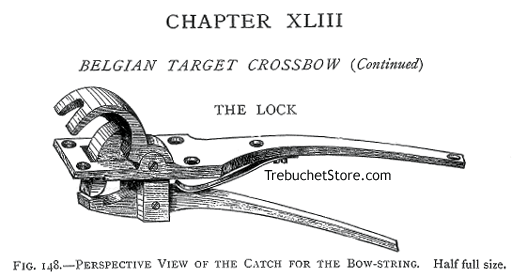 Fig. 148. - Perspective View of the Catch for the Bowstring. Half full Size.
Here we have a lock which resembles the one shown in figs. 108-112, pp. 170-172, except that in this case there is no notch across the surface of the stock to assist in holding the stretched bow-string.
This lock has the usual two triggers of the late mediaeval crossbow, the back trigger being used to cock the lock and the front trigger to discharge the crossbow.
The fingers of the catch drop over the bow-string and hold it securely when the bow is bent. When the front trigger is pulled, the catch tilts upwards and thus allows the bow-string to escape from the grip of its fingers.
This is an excellent form of catch for the bow-string of a crossbow of moderate strength. Its action is identical with that of the fingers of the archer when he releases the string of his longbow.
It will be seen that the parts of the lock are very compactly arranged, so that they may be inserted in the stock of the crossbow with as little cutting away of its interior as possible.