Chapter XLIV

Belgian Target Crossbow (Continued)

The Sights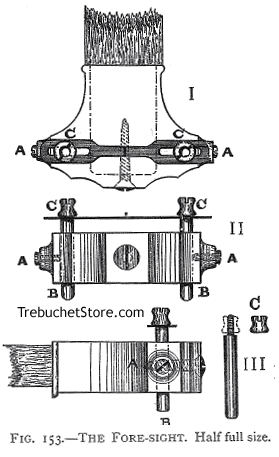 Fig. 153. - The Fore-Sight. Half full size.
The fore-sight (fig. 153), though here made entirely of metal, resembles in its principle that of the bullet crossbow, p. 198. It is also worked in the same manner.
I. The surface view of the fore-sight.
II. The end view.
III. The side view.
The fore-sight is hollow, and the fore-end of the woodwork of the stock fits into it. The foresight then forms the extremity of the crossbow, fig. 153.
To move the sliding bar of the fore-sight to the right or left, loosen the screw-caps C, C, that fit on the tops of the small upright pillars, B, B. Then tighten these screw-caps again when the sighting bead on the centre of the bar is shifted into a position to suit the aim.
To alter the elevation of the sliding bar, loosen the side screws, A, A, which clamp the small upright pillars, B, B. Push the small pillars up or down, till the sliding bar (which connects their upper ends) is at the required height. Then secure the pillars from movement by re-tightening the screws A, A.
The sliding bar and its sighting bead, with a separate view of one of the pillars and its screw-cap, may be seen in fig. 153.