Chapter XLV

Belgian Target Crossbow (Concluded)

The Lever, and How to Use It to Bend the Bow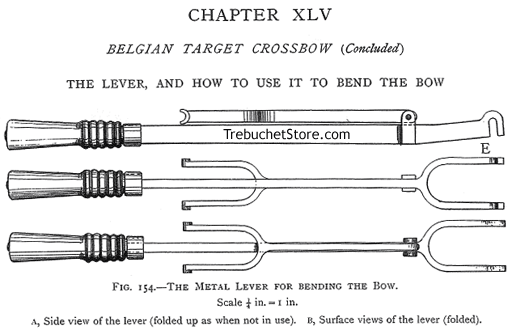 Fig. 154. - The Metal Lever for Bending the Bow. Scale 1/4 in. = 1 in.
A, Side view of the lever (folded up as when not in use). B, Surface views of the lever (folded).
This powerful lever closely resembles the seventeenth century wooden lever shown in fig. 106, p. 167.
Length of the long arm of the lever, including its fork but without its wooden handle, 16 in.
The long arm is 3/4 in. wide by 5/16 thick ; its fork is 3 1/2 in. long and 1 3/4 in. wide, inside.
The recesses in the end of its fork are each 3/4 in. deep, and 7/16 in. wide. These recesses fit over the pin that projects on each side of the stock of the crossbow, as seen in fig. 156, p. 217.
The round boxwood handle including its metal collar, is 6 in. long.