Arrow Throwing
with a powerful jerk of the arm cast it forward and high as if throwing a stone, its line of flight being at an angle of 45 degrees to the ground.
Though the movement of the arm in the act of throwing should be chiefly below the top of the shoulder, yet the arrow should be projected upwards as it leaves the hand, G, fig. 176.
If the arrow is inclined to one side or other of the shoulder just as it is thrown, it will only travel an erratic course of a hundred yards or so.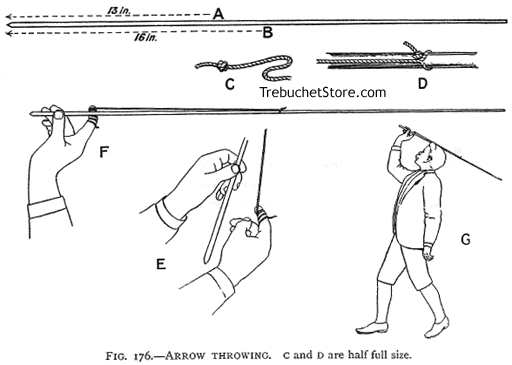 Fig 176. - Arrow Throwing. C and D are half full size.
As the arrow flies away the knotted end of the string drops off its shaft.
The propelling power is derived entirely from the first finger, which gives the arrow its impetus by pulling sharply against the tightly stretched string as the arm is jerked forward.
The second and third fingers and the thumb merely retain the arrow in position, whilst the first finger exerts the force that propels it.
The difficulty with beginners is, to avoid gripping the arrow between the second and third fingers and the thumb at the moment when it should leave the hand. This, of course, prevents the first finger applying its force to the string, with the result that the flight of the arrow is completely checked.