Ancient Siege Engines
The treatises contained in Thevenot were finally re-edited, and published by C. Wescher, Paris, 1869.
VALTURIUS, ROBERTUS : Military author. Living at the end of the fifteenth century. His book ' De Re Militari' first printed at Verona, 1472.
VEGETIUS, FLAVIUS RENATUS : Roman military writer. Flourished in the time of the Emperor Valentinian II., 375-392. The best edition is that of Schwebel, 1767.
ViOLLET-LE-Duc: French military historian. Published his ' Dictionnaire raisonne de 1'Architecture,' 1861.
VITRUVIUS POLLIO : Architect and military engineer, and inspector of military engines under the Emperor Augustus. Born between B.C. 85 and 75. Author of The Ten Books of Architecture. His tenth book treats of siege engines. Translated into French with commentary by Perrault, 1673. The most interesting editions of Vitruvius are those containing the commentary on siege engines by Philander. The best of these is dated 1649.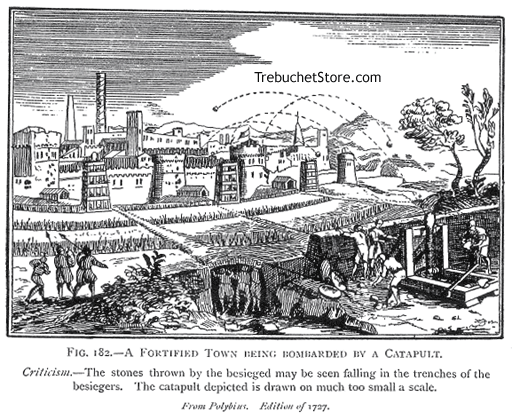 Fig. 182. - A Fortified Town being Bombarded by a Catapult.
Criticism. The stone throw by the besieged may be seen falling in the trenches of the besiegers. The catapult depicted is drawn on much too small a scale.
Among the older authors quoted, Polybius, Ramelli, Valturius, Vegetius and Vitruvius give illustrations of siege engines, those of Polybius, as supplied by his commentator de Folard, being the most numerous.