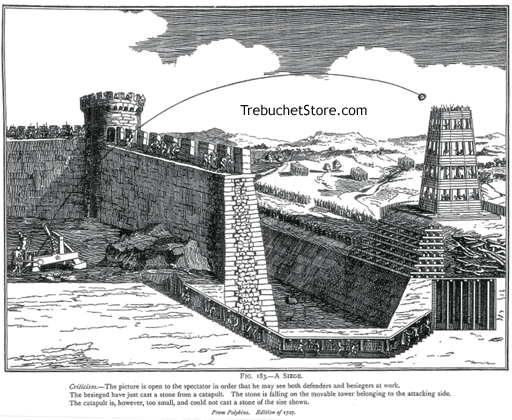 Fig. 183. - A Siege.
Criticism. The picture is open to the spectator in order that he may see both defenders and besiegers at work.
The besieged have just cast a stone from a catapult. The stone is falling on the movable tower belonging to the attacking side. The catapult is, however, too small, and could not cast a stone of the size shown.