Ancient Siege Engines
When the arm reaches the point in its upward sweep at which its speed is greatest, the stone instantly flies away in front of it.
That is to say, when the arm decreases in speed, however slightly, it cannot keep pace with the stone it projected the moment it reached its maximum velocity.
This principle should apply equally to the bow and its arrow. In this case I believe the arrow leaves the bow-string before the latter has returned to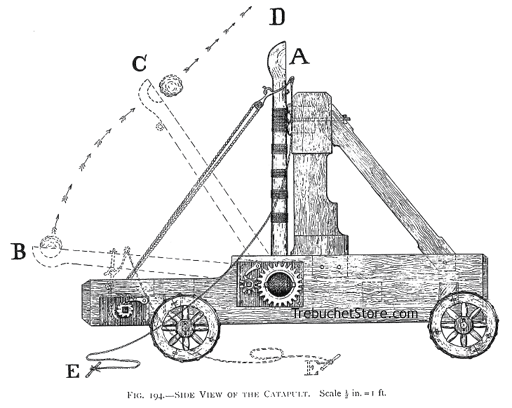 Fig. 194. - Side View of the Catapult. Scale 1/2 in. = 1 ft.
its position of rest, or as it was before it was pulled back by the archer to discharge the arrow.1
When I originally directed my attention to the construction of a catapult
1 This theory regarding the bow and its arrow is of course suggested by the very evident action of the catapult. It is a theory, however, that is difficult to reduce to fact by eyesight or experiment. In the case of the catapult, the stone may be seen flying through the air before the sound of the arm striking the cross-piece is heard.