Summary of the History of the Crossbow
the Continent from about 1200 to 1460-70.1 In English armies, mercenary crossbowmen were numerous till about 1300 ; after which period, though by no means dispensed with, especially in the defence or siege of a fortification, they were employed in smaller numbers.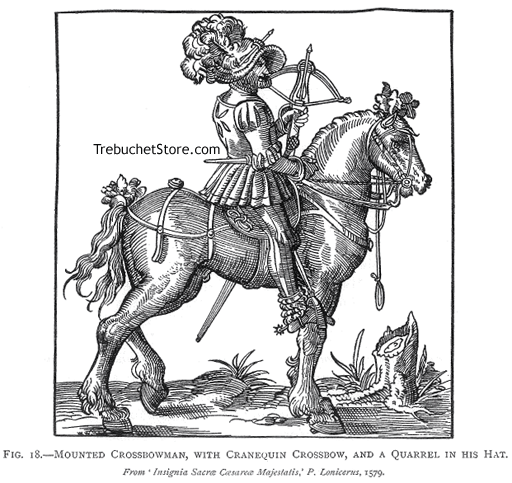 Fig. 18.- Mounted Crossbowman with Cranequin Crossbow and a Quarrel in His Hat
In the thirteenth and fourteenth, and in the first half of the fifteenth century, crossbowmen were considered, on the Continent, to be the ' corps d'elite' of an army, and were always placed in the front of the battle line. ' Balistarii semper praeibant,' wrote Matthew Paris in the thirteenth century.2
Among English troops, crossbowmen were given a similarly honourable position till the time when longbowmen came forward at the end of the thirteenth century.
1 The crossbow is occasionally alluded to by French chroniclers during the reign of Louis VI. (le Gros), 1108-1137. The weapon became common in France during the reign of Philip II., 1180-1223.
2 Matthew Paris - Benedictine monk of St. Alban's, English historian, died 1259.