Summary of the History of the Crossbow
There can be no truth in the assertion of Francis Grose (' Military Antiquities,' 2 vols., printed 1786 and 1788) that so late as 1572, Queen Elizabeth engaged with Charles IX. of France to supply him with 6,000 mercenary troops partly armed with crossbows.
In 1572, and for nearly forty years before this date, the crossbow was practically extinct in warfare, and even the English longbow in 1572 was rapidly falling into disuse.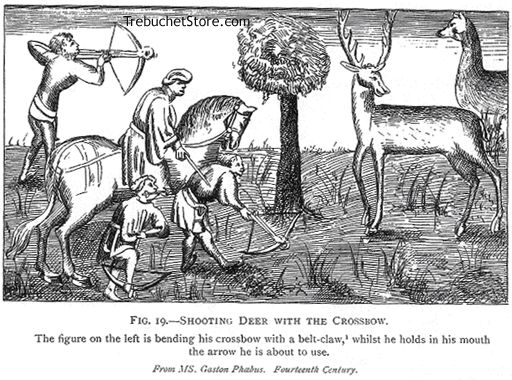 Fig. 19. - Shooting Deer with the Crossbow
The figure on the left is bending his crossbow with a belt-claw1 , whilst he holds in his mouth the arrow he is about to use.
The large oblong prints (the original paintings were both burnt when Cowdray House was destroyed by fire in 1793) depicting (I) the siege of Boulogne by Henry VIII. in 1544, and (II) the encampment of the English forces near Portsmouth, and the engagement between the English and French fleets, July 19, 1545, show many hundred figures of soldiers carrying pikes, hand-guns, and longbows, but not one crossbowman is to be seen among the combatants represented.2
1 See Chapter XV. for a description of the belt-claw.
2 Probably the last occasion on which crossbows were used against regular British troops, was at the assault and capture of the Taku forts in 1860, when many of the Chinese carried crossbows. One of their repeating crossbows, with its bamboo bow, and magazine for holding arrows, is shown in fig. 169, p. 238. It was thrown away by a Chinese soldier when the allies entered the fortifications.