each Genoese who was captured by the enemy was deprived of an eye and an arm, in revenge for the loss of life inflicted by his crossbow.'

The composite bow, as applied to the crossbow, was of rather clumsy appearance, and, unless closely examined, might easily be mistaken for a bow of wood in one piece. The composite bow was, however, light, elastic and fairly powerful, far more so than a bow of solid wood, and before the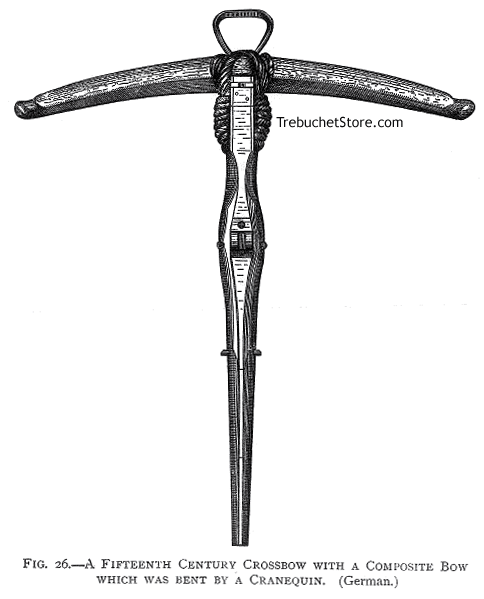 Fig. 26. - A fifteenth Century Crossbow with a Composite Bow which was bent by a Cranequin (German)
days of longbows and steel crossbows, it was probably an effective weapon in warfare.
These composite bows may be recognised in illustrated manuscripts by their short length,1 great thickness, and smooth outlines, by the presence of a stirrup on the fore-end of the stock in the earlier weapons, and especially by
1 The composite bow of a crossbow was sometimes as much as 2 1/2 in. wide and 1 1/2 in. thick, though in length seldom over 2 ft. 5 in., more often 2 ft. 3 in. or 2 ft. 4 in.