The Crossbow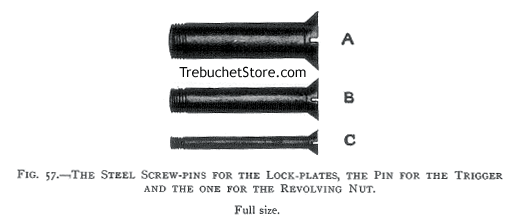 Fig. 57. - The Steel Screw-Pins for the Lock-Plates, the Pin for the Trigger and the One for the Revolving Nut. Full size.
A. The 3/8 in. pin on which the trigger hinges.
B. The 1/4 in. pins (5), which fasten the lock-plates, and also the socket for the nut.
C. The 1/8 in. pin on which the nut revolves.
These pins all pass through the lock-plates and the stock, from side to side. They rigidly secure the lock of the crossbow to its stock.
When the pins are screwed into place, their heads and points should be level with the metal round them.
In mediaeval crossbows, the pins of the lock were always riveted by a hammer at each of their ends after they were driven in. This was, perhaps, a tighter method of fixing them, but was a plan which prevented the lock from being readily taken apart.