Chapter XXXIII

The Sixteenth Century Stonebow, with a Light Steel
Bow which was Bent by Manual Power Only

ARBALETE A JALET - STONEBOW - PRODD - LATCH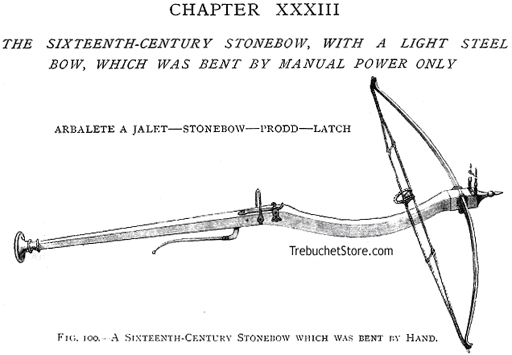 Fig. 100. - A Sixteenth Century Stonebow which was Bent by Hand.
This was a sporting crossbow with a steel bow which was fitted with a double string. In the centre of the double string, a little pocket of interlaced twine - called the cradle - was fixed to hold the pebble the crossbow discharged.1
With our ancestors, the stonebow, to some extent, took the place of the small rifle we now use for rooks and rabbits.
1 The stonebow was used in sport and never in warfare. Many of the stonebows which were made for the nobles and princes of the sixteenth century were splendidly decorated, the metalwork, engraving, carving and inlaying to be seen on their stocks being often of lavish beauty. To such an extent was this embellishment carried, that the stonebow was sometimes even fitted with a bowstring formed of chased steel links, instead of the usual cord.