Stonebow with Light Steel Bow
sight-hole1 I aim at the bird and cover her with the bead. Then standing steady I press the key.2 The steel bow recoils with great force and drives the ball towards the bird, which falls dead to the ground.'
The oldest examples of the stonebow, such as those of the sixteenth, and first quarter of the seventeenth century, (fig. 100, p. 157,) had their bows bent by manual power without the assistance of a lever.
The steel bow of a primitive stonebow of this description, was, therefore, comparatively weak, else it could not have been bent by the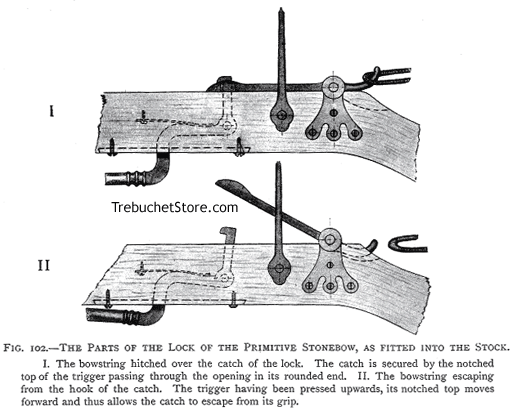 Fig. 102. - The Parts of the Lock of the Primitive Stonebow, as Fitted into the Stock.
I. The bowstring hitched over the catch of the lock. The catch is secured by the notched top of the trigger passing through the opening in its rounded end. II. The bowstring escaping from the hook of the catch. The trigger having been pressed upwards, its notched top moves forward and thus allows the catch to escape from its grip.
hand alone. The early stonebow had the fore-part of its stock curved downwards, (fig. 100, p. 157,) with a view to allowing the bow-string to recoil without being checked by friction against any part of the stock.
In these stonebows of the sixteenth century, which may be always recognised
1 Peep-Sight. 2 The long trigger used at the time.