The Crossbow
(5) When you arrive at the centre of this last wrapping, thread a small white bead on the cotton you are twisting round the skein. Leave the bead threaded above the centre of the skein and proceed to finish the other half of the wrapping, fig. 141.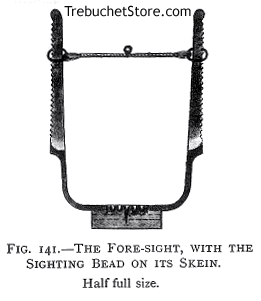 Fig. 141. - The Fore-Sight, with the Sighting Bead on Its Skein. Half full size.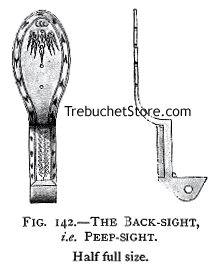 Fig. 142. - The Back-Sight, i.e. Peep-Sight. half full size.
The back-sight, fig. 142. This has four or five peep-holes to suit the different distances at which the crossbow is used. The peep-holes are enlarged in the usual way on the reverse side of the sight to that through which aim is taken.
How to Aim a Crossbow
Fasten up against a wall at 25 yards distance, a large sheet of white paper marked with a black bull's-eye 3 in. in diameter, the ' bull's-eye' being level with your eye.
1. See that the little rings on the arms of the fore-sight are in opposite notches and rather more than halfway up the fork, so that the bullet may pass below the skein of thread without any risk of striking it when the crossbow is discharged.
2. Look through the central peep-hole in the back-sight, the other peepholes being temporarily stopped with beeswax.
When you see through the one open hole in the back-sight that the bead of the fore-sight covers the centre of the bull's-eye, pull the trigger of the crossbow.
3. If the bullet strikes a trifle low but straight beneath the bull's-eye, lower the rings of the thread skein two or three notches down the arms of the fork.
4. If the bullet strikes a trifle high and straight above the bull's-eye, raise each ring of the skein two or three notches up the fork.