The Crossbow
unable to attend the fete, then the best shot in the company acted as his deputy, and by shooting till he struck down the popinjay earned the coveted patronage.
Delaunay, in his splendid work on ' The Ancient Companies of Crossbow-men, Archers and Arquebusiers' tells us that kings and princes frequently took part in contests with the crossbow and in shooting at the popinjay.
Charles VII. used to play chess and shoot with the crossbow. Philip the Good attended the contests to encourage the knights by his presence.
The latter may be seen thus portrayed in the galleries of Lille, Bruges, Dijon, Beaune and Chalon-sur-Saone.
' Henry II., Charles IX. and Henry IV. were also present at the various performances of the companies of crossbowmen. Du Guesclin in his youth, on the field of Tacquet at Rennes, won the prize in shooting at the popinjay.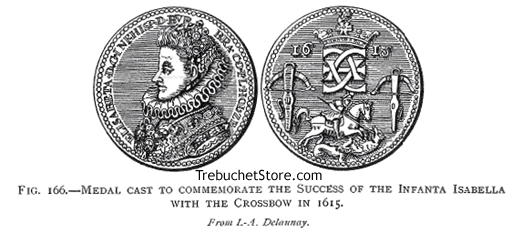 Fig. 166. - Medal Cast to Commemorate the Success of the Infanta Isabella with the Crossbow in 1615.
' At twelve years of age, Charles V. brought down the popinjay in a shooting match at the Grand Serment in Brussels, and was proclaimed " King of the Crossbowmen." Charles II. of England, during his exile at Bruges, was also " King of the Crossbowmen."
'At Dijon, in June 1595, according to the Burgundian historian Courtepee, Henry IV. found delight in shooting at the popinjay.'
I add another extract from Delaunay which gives a very interesting account of shooting at the popinjay with a crossbow.
' The Infanta Isabella, - who was Governor of the Low Countries from 1598 to 1633, - was proclaimed in 1615, 'Queen of the Crossbowmen' of the Grand Lodge of Brussels. The following, according to the account of Gerard Van Loon, were the circumstances under which this took place. In May 1615, the Grand Confraternity of Crossbowmen of Brussels made great preparations for a match with the crossbow at a large leather popinjay, according to