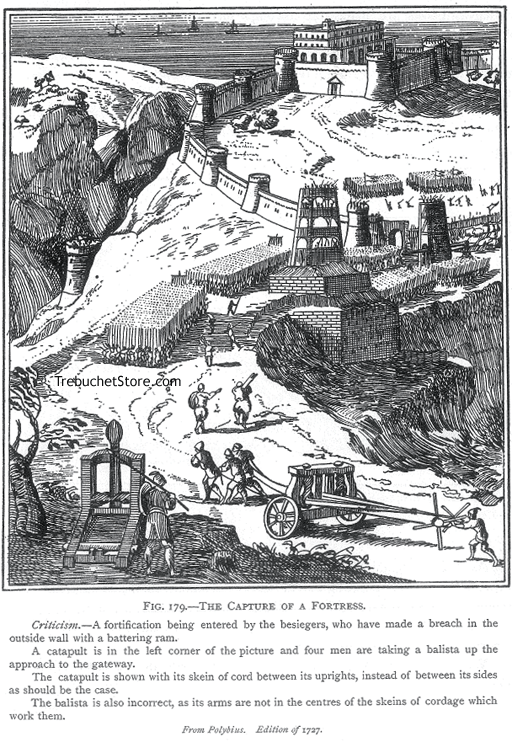 Fig. 179. - The Capture of a Fortress.
Criticism. A fortification being entered by the besiegers, who have made a breach in the outside wall with a battering ram.
A catapult is in the left corner of the picture and four men are taking a ballista up the approach to the gateway.
The catapult is shown with its skein of cord between its uprights, instead of between its sides as should be the case.
The ballista is also incorrect, as its arms are not in the centres of the skeins of cordage which work them.