The Ballista
These winches are identical in design with the one shown in fig. 197, p. 286.
The circular metal tumbler which holds the stretched bow-string and the trigger that releases it, are in every way the same as those described in Chapter XXI, though in this case of course much larger.
The diameter of the tumbler is here 5 1/2 in. and its width 5 in.
The great javelin, or arrow of a balista was from 4 to 6 ft. long, according to the size of the engine. Its shaft, 2 1/2 in. diameter. Its massive steel head weighed from 3 to 5 Lbs.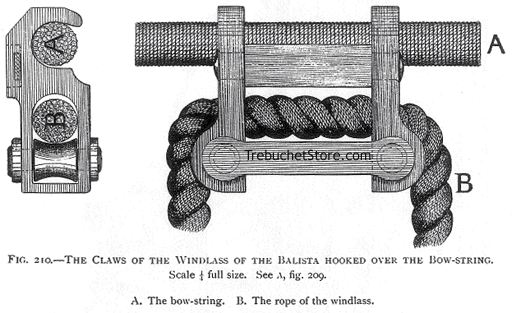 Fig. 210. - The Claws of the Windlass of the Ballista Hooked Over the Bow String.
Scale 1/4 full size. See A. fig. 209.
A. The bow-string. B. The rope of the windlass.
The arrow was feathered with two strips of thin wood, horn, or brass, each about 8 in. long. Its butt-end had a cap of metal to save it from being split by the violent contact of the bow-string.
The butt of the arrow was placed between the jaws of the tumbler. It rested against the bow-string as in a crossbow, see fig. 82, p. 128.
The arms of the balista, as they recoiled, struck against small cushions filled with horse-hair. The bow-string was protected from damage in a similar manner, fig. 206, p. 304. The latter was about 2 in. in diameter.