The Construction of the Crossbow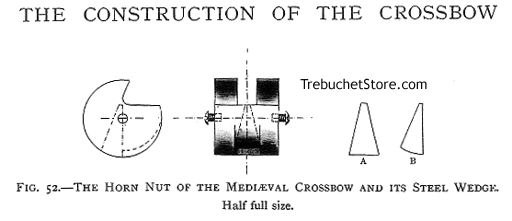 Fig. 52. - The Horn Nut of the Mediaeval Crossbow and Its Steel Wedge. Half full size.
The nut and its socket were formerly both made of horn.1 The nut was usually cut from the crown of a stag's antlers. This was a very tough material for the purpose, and also one that was light, and therefore free and quick in use and loose as applied to its connection with the bow-string. In Scandinavia, however, walrus tusk was commonly used for the nut of a crossbow.
The horn nut always had its notch protected by a small wedge of hardened steel, which met the point of the trigger inside the stock. Fig. 52 shows this kind of nut, and A, B, the front and side view of its steel wedge separate from it.

Fig. 53. - Side and Surface View of the Stock of the Crossbow with the Nut and Its Socket in Position. Scale =1/8 in. to 1 in.
The centre hole of the nut is 14 in. from the upper point of the fore-end of the stock. (D - C, fig. 46, p. 92.)
1 Steel nuts and sockets were not generally fitted to crossbows till about 1640-1650.