Ancient Siege Engines
the point of the hook and the inside of the eye of the bolt should be smooth and round.
However great the strain on the slip-hook it will, if properly made, easily effect the release of the arm.
This simple method of releasing the arm of a catapult was far the best as the hook that pulled down the arm was also the means of setting it free.
The slip-hook was able to release the arm at any angle - whether it was fully (as in fig. 200) or only partially wound down.
The trajectory of the weapon was, therefore, controlled by this form of release, as the longer the distance the arm was pulled down the higher the angle at which the projectile was thrown.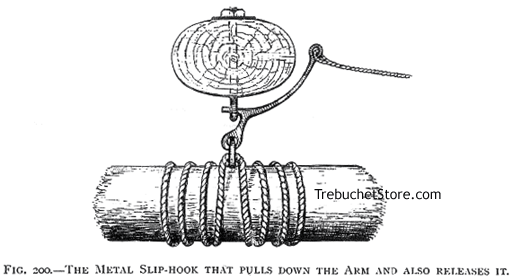 Fig. 200. - The Metal Slip-Hook that Pulls down the Arm and also Releases It.
Its lever or handle is 10 in. long. The point of the hook - which is in the eye of the bolt - is 1 in. thick.
On the other hand, the shorter the distance the arm was drawn back the lower the trajectory of its missile.
If, for instance, a town was being bombarded by a catapult, its arm was wound down to its full extent of 90 degrees ; so that the stone it cast might strike the defenders on the ramparts, or else travel high over the defences and fall upon the houses and people inside the walls.
If, however, the besiegers were threatened by a sortie from the gateway of a fortress, the arm of the catapult was set free at a point which was about a quarter less than its full sweep.
Though the force of the missile projected by the catapult was then, less than when its arm was fully extended before it was released, the stone travelled low, and bounding along the surface of the ground was more likely to encounter an enemy advancing on horseback or on foot.