The Crossbow
his crossbow downwards, fig. 34. The bowstring, being meanwhile hooked to the claw which was fastened to the belt, was restrained from following the movement of the crossbow, as the latter was pressed toward the ground. The bow-string was, therefore, forcibly drawn along the stock of the crossbow, till at length it slipped over the catch of the lock.
In Gaston Phoebus we find some excellent representations of hunters bending their sporting crossbows with the belt claw. All the crossbows shown in these pictures appear to have thick bows of composite make, i.e. of wood and horn. Bows of steel would be of far lighter construction than those sketched in Gaston Phoebus. Not only do we see in these illuminations the crossbowman bending his bow with the claw, but he is also shown in the act of shooting, with the claw hanging from his belt and ready for use, figs. 36, 371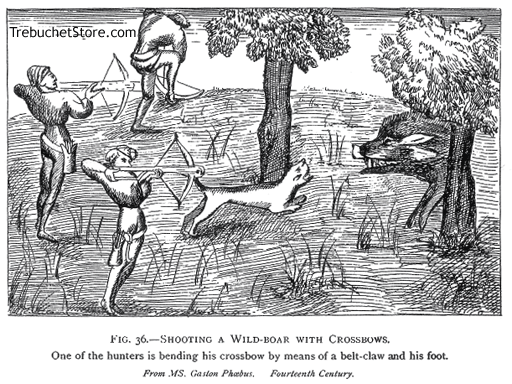 Fig. 36. - Shooting a Wild Boar with Crossbows.
One of the hunters is bending his crossbow by means of a belt-claw and his foot.
Note on Gaston Phoebus
Gaston III., Count de Foix and Vicomte de Bearn, surnamed Phoebus, was born in 1329 and died in 1391. He was a brave and celebrated knight of remarkable personal beauty, of great wealth and position, and above all things devoted to hunting. He married the daughter of Philip VI., King of France. Gaston wrote a work on the chase in two parts ; the first or theoretical part exists
1 See also fig. 19, p. 49