The Claw and Belt
only in manuscript, the second and more practical part was printed at Paris about 1507.
This work on the chase may justly be considered the most famous ever written on the subject, and is one from which mediaeval authors, for some two hundred years, purloined their information on hawking and hunting.
Gaston commenced his book in 1387, and completed it in four years, just before his death from apoplexy after returning from a day's hunting.
Nineteen manuscript copies of the work are known to exist ; thirteen of these are in the British Museum Library, and three in the Bodleian The later reproductions are, however, illuminated in accordance with the ideas of their transcribers.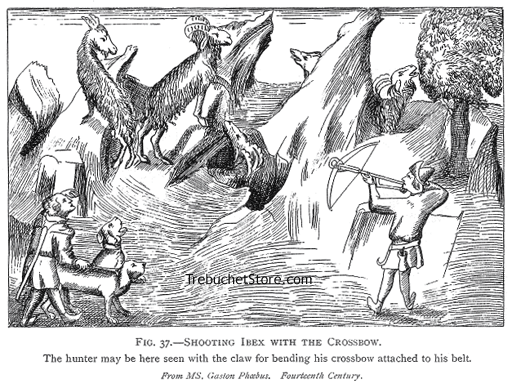 Fig. 37. - Shooting Ibex with the Crossbow.
The hunter may be here seen with the claw for bending his crossbow attached to his belt.
The more ancient copies of Gaston are, therefore, the most interesting in regard to their illustrations, though these are very roughly drawn.
Count Gaston was a patron of Sir John Froissart. Froissart ('Chronicles,' vol. iii.) gives a long and graphic account of his visit to Gaston at his castle of Orthes in France, and describes the luxury and splendour of his court, the immense retinue of servants whom the Count had to attend him at home and in the field, and the many hundred hounds he kept for use in the chase.