The Crossbow
At the date of his visit, 1388, Froissart writes:
' Count Gaston was at this time 59 years old, and I must say that, although I have seen very many knights, kings, princes and others, I have never seen any one so handsome ... he was so perfectly formed one could not praise him too much. . . . There were knights and squires to be seen in every chamber, hall and court, conversing on arms and amours. Everything honourable was there to be found, all intelligence from distant countries was there to be learnt, for the gallantry of the Count had brought visitors from all parts of the world.1
This eulogy of the courtier Froissart is rather discounted by the fact that Gaston was a tyrant, a voluptuary and the murderer of his own son !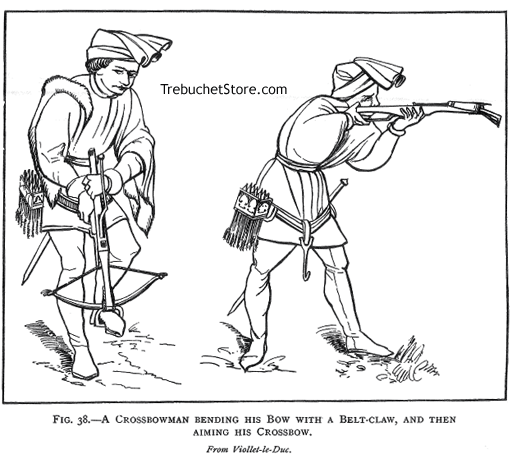 Fig. 38. - A Crossbowman Bending His Bow with a Belt Claw and then Aiming His
Crossbow.